Spiritwifi.com is the official website of Spirit Airlines' inflight Wi-Fi service. The website provides information about the Wi-Fi service, including how to purchase it, the pricing, and features.
As a low-cost carrier where travelers must pay extra for onboard food and beverages, reserved seats, and both carry-on and checked luggage, it's uncommon for these kind of carriers to provide any in-flight entertainment at all. However, Spirit Airlines had made a change are beginning to installing WiFi antennas across their fleet.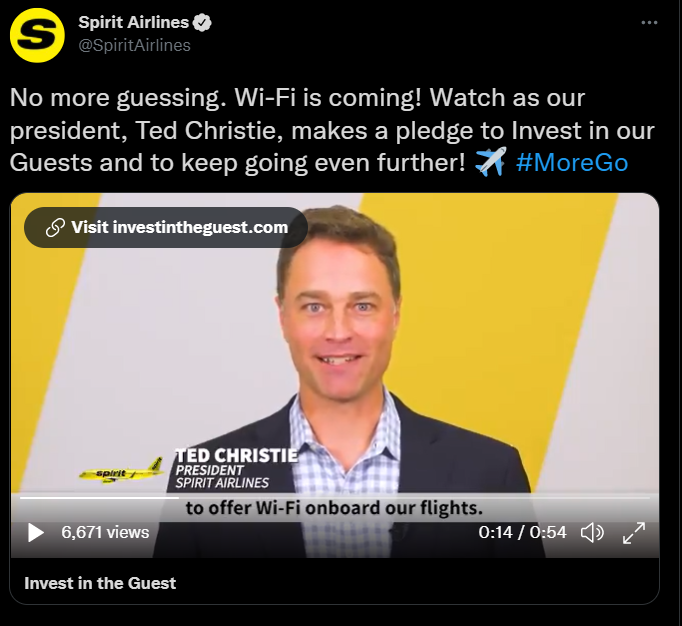 Spirit Airline Details
| | |
| --- | --- |
| Airline Full Name | Spirit Airlines |
| Headquarters | Miramar, Florida, USA |
| IATA Code | NK |
| ICAO Code | NKS |
| Frequent-flyer Program Name | Free Spirit |
| In-Flight Wi-Fi | Paid |
| Wi-Fi Provider | Thales Group |
| Wi-Fi Portal | SpiritWiFi.com |
Spirit Airlines WiFi
Spirit Airlines offers Wi-Fi on 100% of its Airbus A320 and A321 planes, covering more than 80% of its fleet. The airline uses satellite-based Wi-Fi technology provided by Thales Group and Gogo.
Two WiFi plans will be available for Spirit guest browsing:
Surf and Message
Surf, Message and Stream
Option 1: Surf and Message
From $2.99, visit your favourite sites and stay connected to friends, family and colleagues via iMessage, WhatsApp, Facebook Messenger and your other messaging apps.
Option 2: Surf, Message and Stream
Streaming packages start at $5.99 per flight and offer speeds 20 times faster than the surf and messaging package, making it suitable for streaming, web browsing, email, chat, and social media.
| Package | Price (USD) |
| --- | --- |
| Option 1: Surf and Message | $3 |
| Option 2: Surf, Message and Stream | $5 |
Once you board your flight, there should be a page in the back seat pocket on their WiFi plans offered.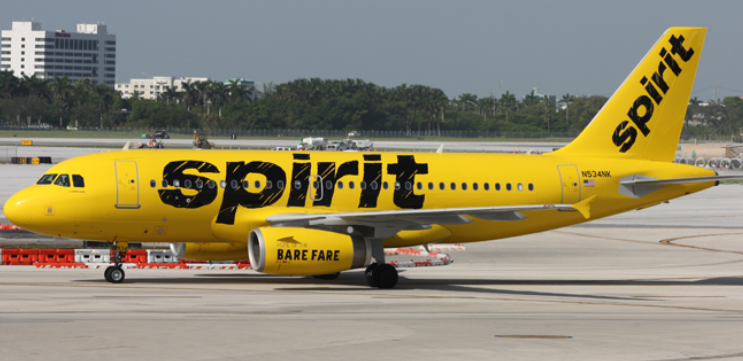 Some travelers have reportedly been able to purchase WiFi for $1 which includes text messaging only. We didn't encounter this on our flights so this might not be available anymore.
Instructions to Connect to Spirit Airlines WiFi?
To connect to Spirit Airlines Wi-Fi, follow these steps:
Enable Airplane Mode on your device.
Turn on Wi-Fi and connect to the "Spirit_Wi-Fi" network.
Open a browser and visit Spiritwifi.com.
Select a plan and enter your payment or voucher code information.
Frequently Asked Questions
What Is The Speed of Spirit Airlines WiFi?
You can expect WiFi speed of 10 Mbps to 30 Mbps download when connected to Spirit Airlines WiFi. The upload speed is not as impressive hovering at 1 Mbps but for the discounted price of $5, its forgivable since its much cheaper and faster than many other premium airlines.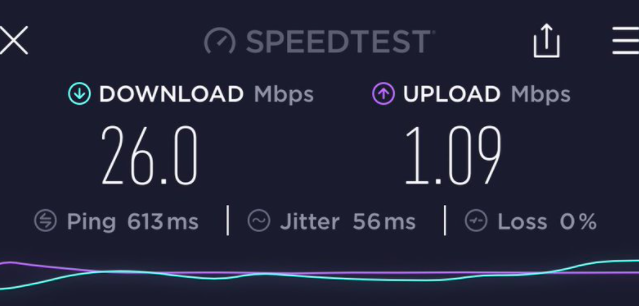 How Much Does Spirit Airlines WiFi Cost?
Spirit Airlines discounted WiFi prices range between $3 to $5 depending on the aircraft and flight path and the package you select. Spirit Airlines reported in 2018 that the WiFi pricing once testing is complete is to be around $6.5.
Is Spirit Airlines WiFi Free?
Spirit Airlines does not offer free WiFi, however they do have unlimited paid WiFi options to purchase.