Spirit Airlines is a well-known low-cost airline that connects Latin America and North America, with flights to over 50 cities in the United States, Mexico, Central America, South America, and the Caribbean.
Spirit Airlines operates a fleet of over 80 aircraft, each of which has an Economy Class and Big Front Seat sections.
As a low-cost carrier where travelers must pay extra for onboard food and beverages, reserved seats, and both carry-on and checked luggage, it's uncommon for these kind of carriers to provide any in-flight entertainment at all. However, Spirit Airlines had made a change are beginning to installing WiFi antennas across their fleet.
This is a welcomed change for a low cost carrier airline and we expect the roll out to take place throughout the year.
Spirit Airline Details
| | |
| --- | --- |
| Airline Full Name | Spirit Airlines |
| Headquarters | Miramar, Florida, USA |
| IATA Code | NK |
| ICAO Code | NKS |
| Frequent-flyer Program Name | Free Spirit |
| In-Flight Wi-Fi | Paid |
| Wi-Fi Provider | Thales Group |
Spirit Airlines WiFi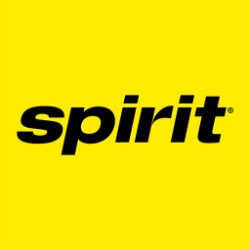 Spirit Airlines' in-flight entertainment system has an USB port for charging electronic devices, but can you stay connected while flying?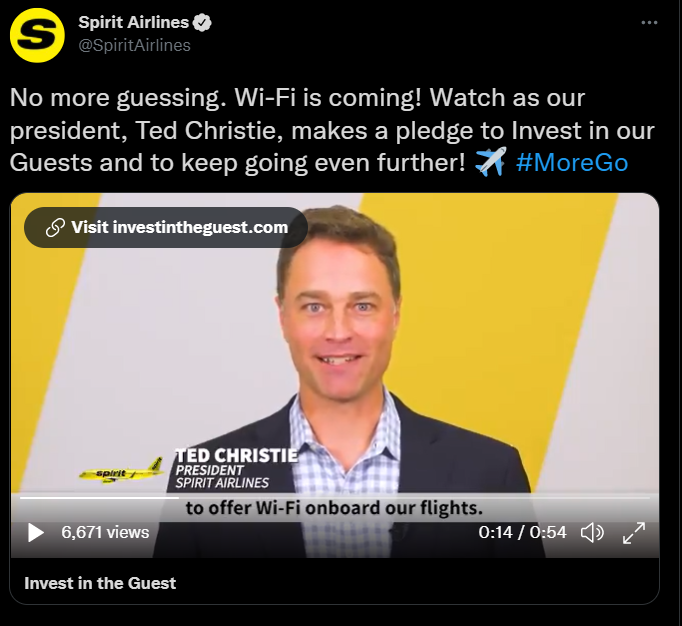 According to Spirit Airlines, their high-speed WiFi offering will be an average of $6.50, varying slightly based on flight paths, aircraft and demand.
Two WiFi plans will be available for Spirit guest browsing:
Surf and Message
Surf, Message and Stream
WiFi is currently available on flights operated by the following aircraft:
A320
A321 (Rollout as of 2021)
Option 1: Surf and Message
Visit your favorite sites and stay connected to friends, family and colleagues via iMessage, WhatsApp, Facebook Messenger and your other favorite messaging apps.
Option 2: Surf, Message and Stream
Do all of the above in Option 1, and stream high-speed video on your favorite platforms such as Netflix, Amazon, Hulu, etc. Phone and video calls (FaceTime, Skype, etc.) are not allowed.
As Spirit Airlines conduct testing of their WiFi on A321 aircraft, guests onboard are able to access the WiFi service at a lower price during the temporary trial period. Pricing may increase to the $6.5 when the rollout is complete, which the airline initially reported.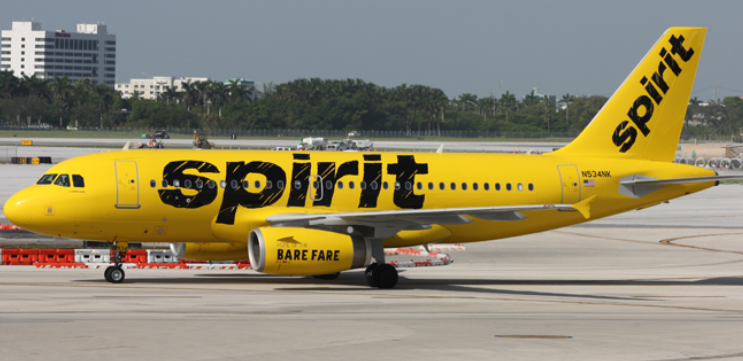 Once you board your flight, there should be a page in the back seat pocket on their WiFi plans offered. The pricing for Spirit WiFi plans are listed below.
| Package | Price (USD) |
| --- | --- |
| Option 1: Surf and Message | $3 |
| Option 2: Surf, Message and Stream | $5 |
Discounted WiFi plans on selected Spirit Airlines aircraft
Some travelers have reportedly been able to purchase WiFi for $1 which includes text messaging only. We didn't encounter this on our flights so this might not be available anymore.
Instructions to Connect to Spirit Airlines WiFi?
Follow the steps to connect to Spirit WiFi once you've boarded your aircraft:
Check that your phone is in Airplane Mode.
Turn on your WiFi device and look for "Spirit" or similar SSID in the list of detected networks.
On the WiFi interface which loads up, choose your plan from the available paid options.
E

nter your details required and payment information and you'll be connected with high speed WiFi!
Frequently Asked Questions
What Is The Speed of Spirit Airlines WiFi?
You can expect WiFi speed of 10 Mbps to 30 Mbps download when connected to Spirit Airlines WiFi. The upload speed is not as impressive hovering at 1 Mbps but for the discounted price of $5, its forgivable since its much cheaper and faster than many other premium airlines.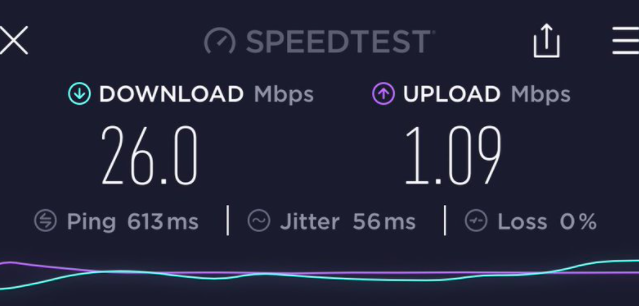 How Much Does Spirit Airlines WiFi Cost?
Spirit Airlines discounted WiFi prices range between $3 to $5 depending on the aircraft and flight path and the package you select. Spirit Airlines reported in 2018 that the WiFi pricing once testing is complete is to be around $6.5.
Is Spirit Airlines WiFi Free?
Spirit Airlines does not offer free WiFi, however they do have unlimited paid WiFi options to purchase.
What is Spirit Airlines Mission Statement
Spirit Airlines mission statement is "More Go – to give the extraordinary sky experience at the lowest possible fare."
What is Spirit Airlines Vision Statement
Spirit Airlines vision is "to invest in the guest – taking care of our Guests and Team Members is and always has been our absolute priority."
Does Spirit Airlines Charge for Baggage?
There is a fee based on the weight of the checked luggage. Carry-on is free up to one bag if it fits within the regulations. There will be an additional charge based on the size of the bag. By the way, the size and weight of the luggage were not specifically checked when entering the cabin.
How Is the Baggage Tagged in Spirit Airlines?
Check your Visa before lining up for check-in. If you walk with the counters of each airline on the left, there should be a window on the right. Your checked luggage will be labeled with a Spirit Air name tag.
---
Thanks for reading our article on The Airways Guide. Our aim is to be the go-to global database of Airline WiFi information which is provided to you free of charge via our website to keep you connected during your flight. Have a look to see if your next flight is equipped with Free WiFi. If yes, we'll guide you through what you need to do to get WiFi during your journey.