American Airlines (AA) happens to be the largest airline in the world. Along with regional partners, AA conducts more than 6500 flights per day to over 350 international and domestic destinations.
Being the world's largest airline brand, American Airlines offers top-quality service to passengers. They also offer an on-board Wi-Fi connection that gives access to in-flight entertainment. By opting for the paid plans, you can surf the internet while flying to your destination with American Airlines.
American Airline Details
| | |
| --- | --- |
| Airline Full Name | American Airlines |
| Headquarters | DFW Airport, Texas, USA |
| IATA Code | AA |
| ICAO Code | AAL |
| Frequent-flyer Program Name | AAdvantage |
| In-Flight Wi-Fi | Paid |
| Wi-Fi Provider | GoGo, ViaSat or Panasonic |
American Airlines WiFi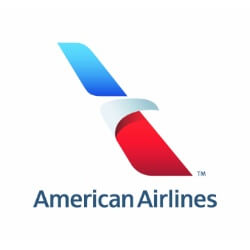 American Airlines is known to offer both paid and free Wi-Fi connectivity for both international and domestic flights.
The free Wi-Fi package allows you to access the entertainment section in the pre-installed American Airlines app without any charges.
However, for other internet facilities like chatting, email, and browsing, you will need the paid Wi-Fi plan. American Airlines has three top internet providers – Gogo, ViaSat, and Panasonic, which offers an international Wi-Fi plan.
The monthly Wi-Fi plan for Gogo is $49.95, whereas Panasonic offers Wi-Fi plans based on duration. The starting price is $12 for 2 hours and it goes up to $19 for the entire flight duration. Even ViaSat offers a Wi-Fi plan based on flight duration. For 1 hour, it costs $12 and for the entire flight, it costs $16.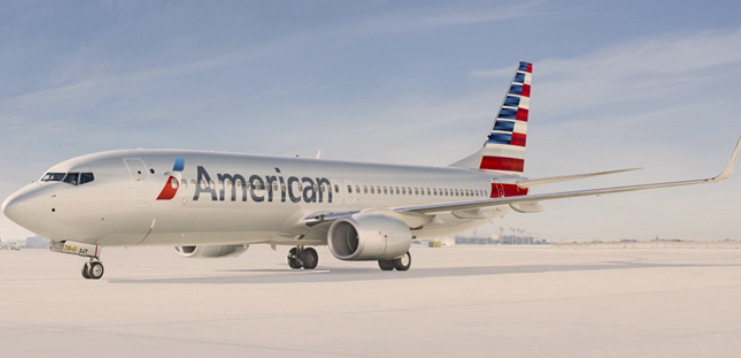 Instructions to Connect to American Airlines WiFi
To connect to American Airlines (AA) Wi-Fi, you will need a Wi-Fi-based device. Here are the steps you need to follow:
Put your device in airplane mode.
Go to Settings and enable Wi-Fi on your device.
Check available wireless networks. You need to select AA-inflight.
Open the web browser on your device.
You will automatically be directed to the Wi-Fi page. If not, then go to www.aainflight.com.
Now select a plan as per your requirement and enter your payment details.
Once you clear the payment, you can enjoy browsing on the flight.
American Airlines is not just the largest airline in the world, but they also provide the best service to customers.
Frequently Asked Questions
Does American Airlines Serve Alcohol On Flights?
For flights under 900 miles, American Airlines offer complimentary beverage service to passengers. This includes juice, water, and canned drinks in the Main Cabin. Alcohol is part of full beverage service, which is available in first class.
Does American Airlines Have TVs On The Plane?
All entertainment is available on the American Airlines app as they no longer have seatback TVs on their aircraft. So before boarding your flight, you must download the app on your device. You can then connect your device to the in-flight Wi-Fi to access entertainment for free.
Is American Airlines WiFi Free?
American Airlines does not offer free unlimited WiFi, however they do allow you to access the entertainment section in the pre-installed American Airlines app without any charges or you can pay for unlimited WiFi.
What is American Airlines Mission Statement
American Airlines' mission statement is "committed to providing every citizen of the world with the best service of the air travel to the extensive selection of destination possible." The statement represents American Airlines' prioritization of the customers as the primary objective.
What is American Airlines Vision Statement
American Airlines' vision statement is "to be the world's most reliable, affordable, and profitable airline." The company strives to serve all customers and take the business to greater heights. They want to turn the firm into a global enterprise.
---
Thanks for reading our article on The Airways Guide. Our aim is to be the go-to global database of Airline WiFi information which is provided to you free of charge via our website to keep you connected during your flight. Have a look to see if your next flight is equipped with Free WiFi. If yes, we'll guide you through what you need to do to get WiFi during your journey.