Allegiant Air, which is categorized as an ultra-low cost airline, is well-known for its low-cost fares. The company offers both scheduled and charter flights.
Passengers are becoming increasingly interested in the availability of on-board internet. In-flight Wi-Fi may one day be standard on all carriers. However, Allegiant Air has yet to integrate broadband WiFi in their aircrafts, mostly to maintain their cheap and affordable rates for passengers and flight fares.
Airline Details
| | |
| --- | --- |
| Airline Full Name | Allegiant Air |
| Headquarters | Summerlin, Nevada, United States |
| IATA Code | G4 |
| ICAO Code | AAY |
| Frequent-flyer Program Name | Allegiant Allways Rewards |
| In-Flight Wi-Fi | Not Available |
| Wi-Fi Provider | Not Available |
| Pets Allowed? | Yes, in cabin (domestic dogs & cats only) |
Allegiant Air WiFi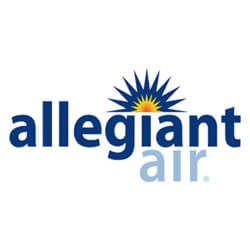 Currently, Allegiant Air aircraft do not offer in-flight WiFi or in-flight entertainment services.
Hence, Allegiant Air does not have a WiFi password.
To maintain its ultra-low-cost carrier status, the airline has made no plans to offer paid or free onboard WiFi to passengers.
Because there is no in-flight entertainment or power outlets, you should not expect much in terms of connectivity options when flying with Allegiant.
Frequently Asked Questions
Does Allegiant Air Allow Pets?
Allegiant allows only dogs and cats in the cabin. Animals are not permitted in the cargo bin. Traveling with your pet costs $50.00 each way.
Does Allegiant Allow Emotional Support Animals?
Since January 11, 2021, Allegiant Air does not accept reservations that include Emotional Support Animals. Emotional Support Animals are no longer permitted to be transported by air carriers, according to the Department of Transportation.
Does Allegiant Have First Class?
Allegiant Air does not offer business class or first class.
Does Allegiant Air Have TVs On the Plane?
There is no inflight entertainment on seatback TVs when flying with Allegiant Air, so you will need to bring your own streaming devices.
What is Allegiant Air's Mission and Vision Statement
Allegiant's mission is "to provide high-value, low-cost travel experiences to our customers. We do this by driving continuous innovation, structuring the organization to ensure flexibility and nimbleness, a relentless management of costs, and maintaining a crystal clear vision of who our customers are and what they value…"
Social Media Details
---
Thanks for reading our article on The Airways Guide. Our aim is to be the go-to global database of Airline WiFi information which is provided to you free of charge via our website to keep you connected during your flight. Have a look to see if your next flight is equipped with Free WiFi. If yes, we'll guide you through what you need to do to get WiFi during your journey.